Amee B. Cohen OT/L is a practicing occupational therapist who has worked with special needs children since 1986, earning the respect and admiration from thousands of families.
With an endless drive and unyielding passion, Amee has received a bachelor's degree from the prestigious Temple University College of Allied Health, member of the Florida Occupational Therapy Association, awarded acceptance as a presenter of the SWP with the National Board of American Occupational Therapy.
Presents ongoing enrichment and educational trainings to schools and educators on topics including SWP and Developmental Classroom Strategies for educators.
She supervises and closely monitors the service provided to each patient of AC&A. Through her experiences with teamwork, her commitment to a healthier childhood, and her unique management style, Amee is ideally suited to coordinate one of the most recognized pediatric therapy providers in the US.
Since our foundation in February 2007, AC&A team have been working in a passionate way to serve clients of all ages, particularly children with the most diverse needs, always with the obstinate desire to help each child to overcome difficulties, achieve more autonomy, health, and quality of life.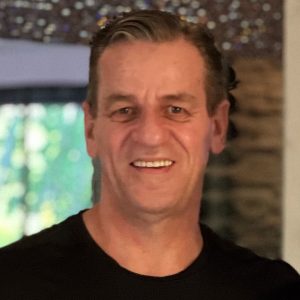 In 2010, Christian Katopodis, a former marketing and business executive with extensive experience in the healthcare, finance, advertising and IT sectors, joined our team to implement a new working model that has allowed us to expand AC&A in a continuous and sustainable manner, providing highly personalized services to schools and thousands of families in Florida.
The search for excellence in providing therapy services and the intensity of the relationship we have developed with our clients has allowed us to create a wide range of evidence-based therapy programs, which have become increasingly innovative and effective.
In July 2019, we began the development of our online consultation and teletherapy services meeting the needs of clients, families and caregivers who were unable to commute and spend hours of travel and waiting time for services in a clinical location.
In early 2020, just before the COVID-19 pandemic, the AC&A video consultation system was tested, serving a small group of clients. Our goal was to first train our therapists with this new model and then expand the online service to all clients who could benefit from the convenience and safety provided by consultations and therapy delivered through the Internet.
With the difficulties and restrictions aggravated by the pandemic, online therapy and consultations services became the first option also for most of our clients who were cared for at home, schools, clinics and living assisted facilities, making the transition to this Internet platform occur quickly and naturally.
We are currently providing online services to a large portion of our patient population with very consistent and encouraging results. Our team of therapists and special educators, supported by a dedicated staff of assistants, technicians, and IT specialists, continues to work daily to improve this video consultation system in order to provide the same high standard of care online that we offer face-to-face.
Thanks to this new AC&A online tool, which optimizes the time and breaks distance barriers, very soon we will offer international video consultation and therapy services, making this platform available to clients internationally.
Register today and become a Certified SWP Facilitator!