It's that easy, consistent dedication to a fun and comfortable therapy session … at home … it works!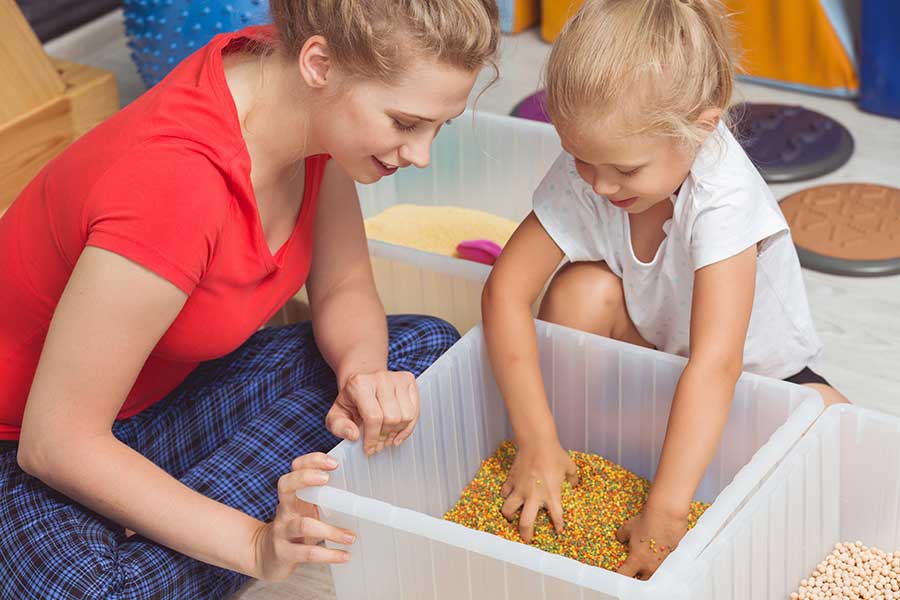 There is a decrease in allowable services from insurances and therefore greater demands by caregivers to have the most efficient and effective therapy services encompassing the multisensory approach. The SWP is a multisensory, graded and effective tool for efficient and effective functional outcomes. It uses an easy sequential 30, 45 or 60 minute breakdown for each session.
This approach maximizes the time, effort and outcomes for each therapy session. It keeps the therapist, caregiver/facilitator organized and gives a thorough treatment touching on all aspects of the plan of care from beginning to session end.
No doubt the ongoing therapeutic intervention will need to take place by the caregivers and families once the allowable therapy sessions are used. This SWP can easily be used as an intensive home program. It is organized for flexibility, clarity and effectiveness. Families will enjoy the home program while benefiting by the natural social development it intrinsically provides with their beloved.
The SWP addresses these concerns and restrictions by providing a time efficient and effective therapeutic program which models traditional therapy and used in the comfort of the own home using the caregiver's flexible time constraints.
By the end of this program the learner will have a clear knowledge and understanding of The Sensory Work Out Program (SWP) and its foundation in the neurosciences and functional practical approach.
REGISTER NOW AND BECOME A CERTIFIED SWP TRAINER!